Frisco, a thriving city nestled in the core of Texas, is renowned for its flourishing economy, family-friendly ambiance, and a wide array of recreational pursuits. Beyond its economic prowess, Frisco proudly presents a wealth of historical sites and captivating landmarks that illuminate its cultural legacy. This article embarks on an exploration of Frisco's top landmarks, providing a tantalizing glimpse into the city's past and present. From historical marvels to contemporary attractions, Frisco offers an enchanting experience to every visitor.
Table of Contents
The National Videogame Museum
Frisco Heritage Museum
Dr Pepper Ballpark
The Museum of the American Railroad
Texas Sculpture Garden
Toyota Stadium
Frisco Commons Park
Frisco Discovery Center
Frisco Railroad Depot
The Star in Frisco
Stonebriar Centre
Frisco Veterans Memorial
The Frisco Heritage Center
Babe's Chicken Dinner House
Frisco Water Tower
The National Videogame Museum
The National Videogame Museum: A Haven of Gaming Nostalgia
Situated in Frisco's historic downtown, the National Videogame Museum acts as an idyllic sanctuary for both avid gamers and history enthusiasts. Boasting interactive exhibits and an extensive collection of video game memorabilia, this museum invites visitors on a nostalgic journey through the evolution of gaming. From vintage arcade games to cutting-edge consoles, patrons can delve into the rich tapestry of the gaming industry and relish cherished childhood moments.
Frisco Heritage Museum: Immersion in the Tapestry of Frisco's Past
Located in the heart of Frisco, Texas, the Frisco Heritage Museum offers visitors an exquisite opportunity to immerse themselves in the city's rich history. This museum showcases the city's heritage through diverse exhibits, including artifacts, photographs, and historical documents.
Step back in time and gain profound insights into Frisco's transformation from a humble agricultural community to the vibrant metropolis it stands as today.
Dr Pepper Ballpark: A Sporting Icon
Sports enthusiasts and baseball aficionados alike will find delight in visiting the iconic Dr Pepper Ballpark.Relish classic ballpark delicacies, and soak in the vibrant atmosphere cheering on the home team.
The Museum of the American Railroad: An Exquisite Journey through Rail History
For those with a penchant for trains and railways, the Museum of the American Railroad presents an unmissable destination. Showcasing an impressive assemblage of historic locomotives, passenger cars, and relics, this museum provides a comprehensive exploration of rail transportation's indelible impact on America's narrative. Engage in guided tours or participate in educational programs to gain a deeper understanding of the captivating world of rail travel.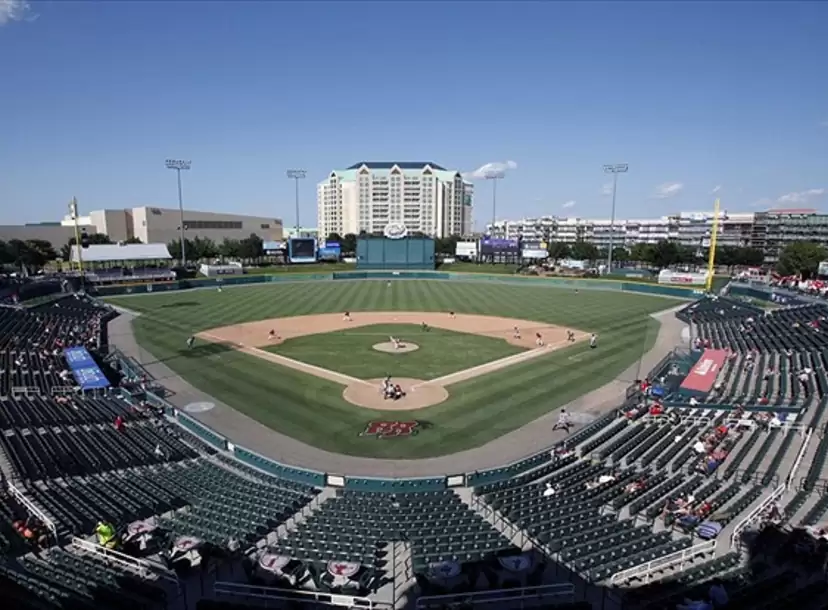 Texas Sculpture Garden: Where Art Meets Nature's Splendor
Nestled within Frisco's heart, the Texas Sculpture Garden unveils itself as a hidden gem for art connoisseurs. This open-air gallery proudly exhibits a diverse collection of contemporary sculptures crafted by acclaimed artists from Texas and beyond. Meander through the exquisitely landscaped garden, marvel at the intricate masterpieces adorning the paths, and witness the harmonious fusion of artistic expression and natural beauty.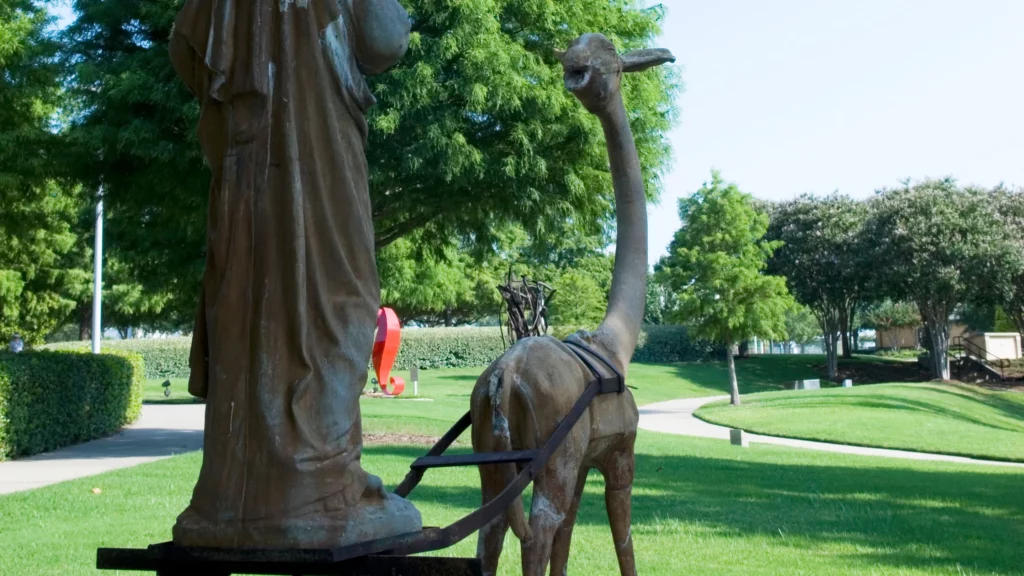 Toyota Stadium: A Premier Sporting Haven
As the esteemed residence of FC Dallas, a Major League Soccer team, Toyota Stadium stands as a premier sports venue in Frisco. Whether you are a devoted soccer fan or simply seek an exhilarating live sports experience, attending a match at this cutting-edge stadium is an exceptional way to immerse yourself in the game's electrifying ambiance.
Frisco Commons Park: A Serene Oasis
Seek solace from the city's hustle and bustle within the tranquil embrace of Frisco Commons Park. This expansive verdant space beckons visitors with its scenic walking trails, inviting picnic areas, and serene pond. Embark on a leisurely stroll, savor a delightful family picnic, or engage in outdoor activities amidst the resplendent natural beauty that Frisco lavishly offers.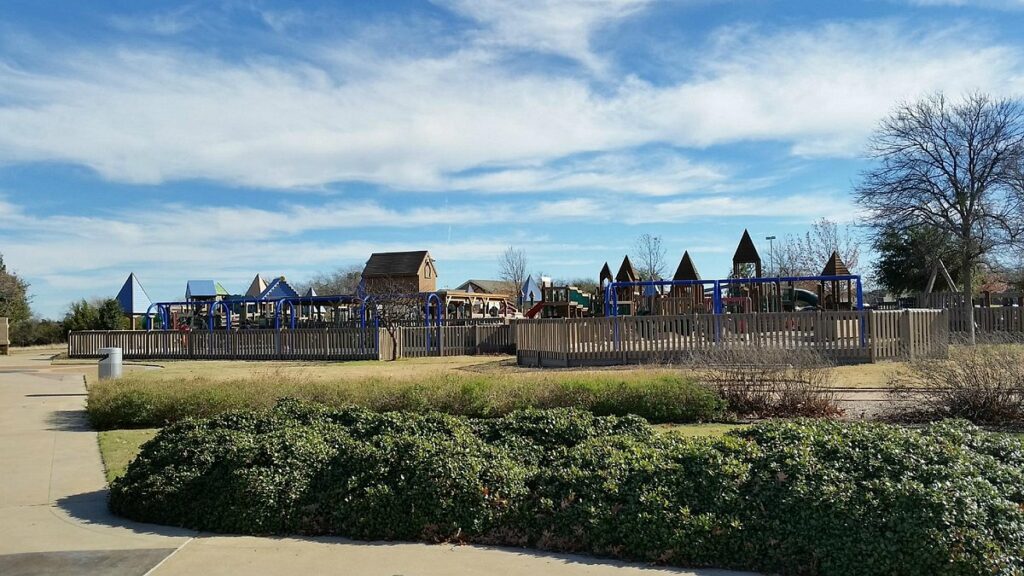 Frisco Discovery Center: An Enclave of Artistic Splendor
The Frisco Discovery Center stands as a vibrant hub for the arts and cultural pursuits in the city. This dynamic complex houses art galleries, performance spaces, and interactive exhibits that celebrate various art forms. Immerse yourself in live performances, explore ever-evolving art exhibitions, or partake in workshops and classes to unlock the depths of your own creativity.

Frisco Railroad Depot: A Charming Testament to Heritage
Originally constructed in the early 20th century, this meticulously restored depot stands as a testament to Frisco's storied past and a reminder of the pivotal role that railroads played in shaping the city's growth.
The Star in Frisco: Where Sports and Entertainment Converge
The Star in Frisco emerges as a premier district for sports and entertainment, housing the Dallas Cowboys' world headquarters and training facility. This expansive complex boasts a cutting-edge indoor stadium, luxury hotels, delectable restaurants, and upscale retail establishments. Whether you are a devoted sports enthusiast or simply seeking a vibrant entertainment experience, The Star offers a diverse range of activities to captivate all visitors.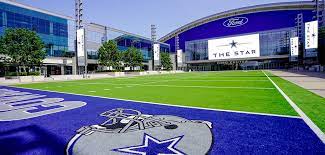 Stonebriar Centre: A Shopper's Paradise
Shopaholics find their ultimate haven in Stonebriar Centre, a premier retail destination in Frisco. With over 200 retail stores encompassing high-end brands and popular chain outlets, this mall presents an extensive array of shopping options. From fashion and accessories to electronics and home decor, every desire finds fulfillment under one roof.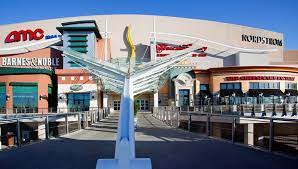 Frisco Veterans Memorial: A Solemn Tribute
This exquisitely designed memorial features sculptures, engraved plaques, and a reflective pool, offering a serene space for contemplation and remembrance of the brave men and women who served the country. Pay homage to those who have made profound sacrifices for our country and cultivate a deeper appreciation for their unwavering dedication.
The Frisco Heritage Center: A Glimpse into Bygone Days
The Frisco Heritage Center unfolds as an open-air museum, effortlessly transporting visitors to the early days of the city's history. With its assortment of historic buildings, including a one-room schoolhouse, a church, and a log cabin, this center presents a captivating window into Frisco's rural past. Embark on guided tours or wander the grounds at your leisure to bask in the allure of a bygone era.
Babe's Chicken Dinner House: A Southern Delight
No visit to Frisco is complete without savoring a delectable meal at Babe's Chicken Dinner House. This beloved local eatery has gained widespread acclaim for its mouthwatering Southern-style fried chicken, served with an assortment of delectable accompaniments.