Even though several months have passed in 2022, the fight for recreating the timeless bridal trends of this year is still on! If you're one of those brides or bridal makeup artists who like to keep up with the new trends, then you're probably are the right place.
Here's a rundown of the most popular bridal makeup trends and how you can master them
1) Strobing bridal makeup look
'The strobing technique is all about using light to accentuate your best features, and it's a great way to achieve a natural-looking makeup look,' says the top bridal makeup artist. 'Strobing creme also helps enhance every skin color,' she adds.
To master the strobing technique, start applying a luminous primer all over your face. Then, use a liquid highlighter to enhance your cheekbones, brow bones, and nose bridge. Finally, set your makeup with a translucent powder to help it last all day long.
2) Makeup in Pink tone
This makeup look is perfect for a spring or summer bride. Start by applying sheer pink lipstick all over your lips to recreate this look. Use light pink eyeshadow on the lid and blend it into the crease for the eyes. Then, use a pink blush on the apples of your cheeks and blend it up towards your temples. Finally, use a white eyeliner pencil on the inner rim of your lower lash line to brighten up the eyes.
3) Dewy Skin with fuller eyebrows
This combination is a great way to achieve a natural and fresh-looking makeup look.
Start by applying a hydrating primer all over your face to recreate this look. Then, use a foundation that matches your skin tone and build it up in the areas where you need more coverage. Once you've achieved the desired level of coverage, apply a setting powder to your T-zone to help control shine.
For the eyebrows, use a brow pencil or eyebrow powder to fill in any sparse areas and then brush through with a spoolie brush to soften the look.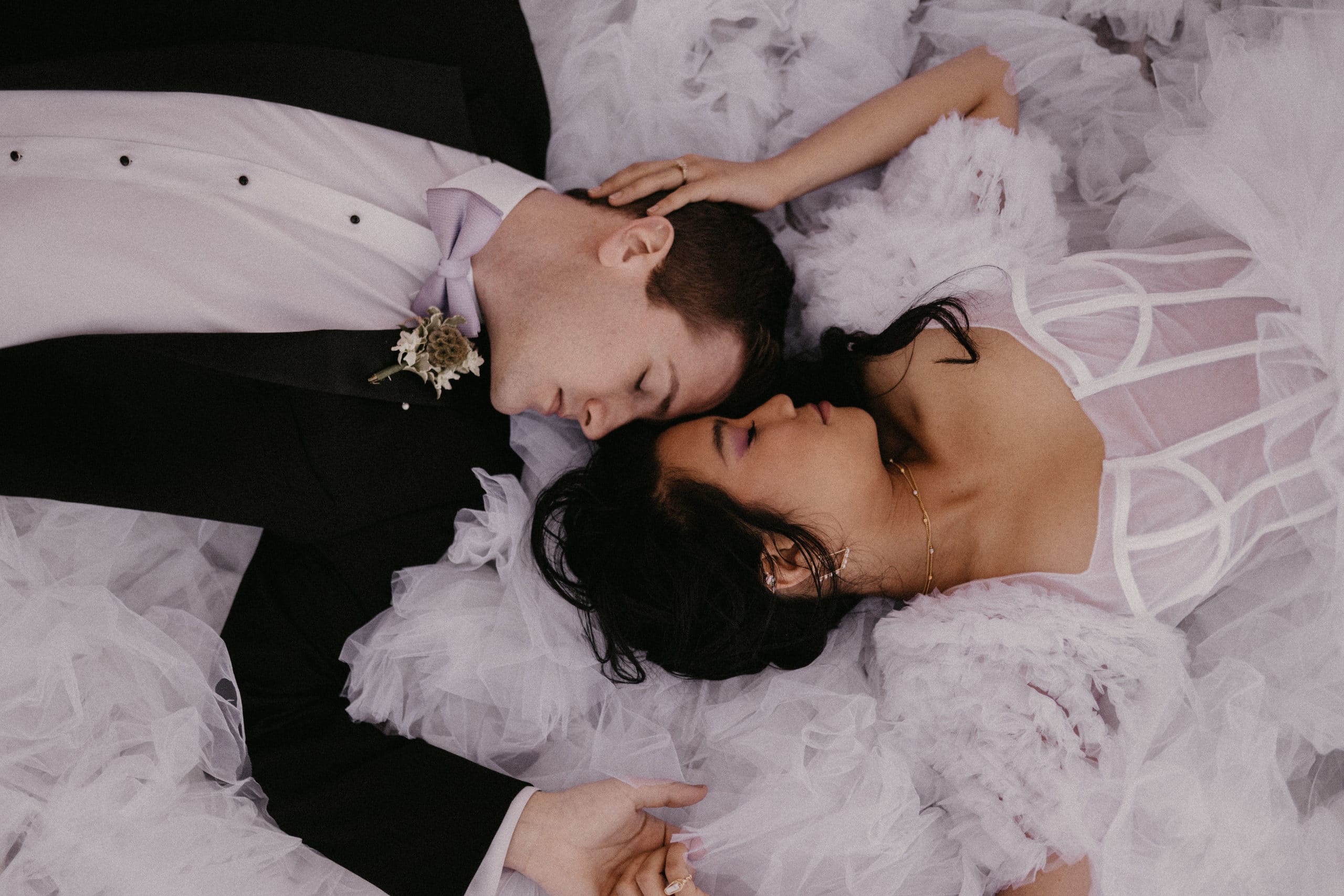 4) No-makeup look with Glossy lips
Glossy lips are back in trend, and they look absolutely gorgeous! Make sure your lips are well hydrated if you want to achieve this look. Apply a lip balm, and then top it off with a clear or tinted lip gloss. This makeup trend is perfect for summer weddings.
5) Bronze complexion
Use a bronzer or self-tanner to give your skin a sun-kissed glow. Then, add a touch of shimmer with some highlighter. A bronzed complexion is always in, but it's trendy for 2022.
6) Passionate red lips
Red lips never go out of style, but they are trendy for 2022. If you want to make a statement on your big day, go for a bold red lip. Just keep the rest of your makeup relatively simple so as not to overdo it.
7) Flushed Cheeks
Flushed cheeks look very natural and romantic. Use a cream blush or a liquid blush and blend it well into your skin to achieve this look. You can also use your fingers to apply the blush for a more natural-looking finish.
Bottom Line
The battle to achieve the best bridal makeup look is an ongoing process. However, you can still stay ahead in the game of best-looking brides if you have the proper support.
We at Angelina Jasmine ensure to curate seamless makeup looks for every bride together! Our team covers it all, from helping the brides with a trial makeup session before the Big Day to their hair preparation. We also provide makeup suggestions on the go! Simply type up your questions in the comment below, and we'll get in touch with you.