How To Select A Hair Stylist That Is Right For You?
Any individual can look gorgeous if they have healthy hair on their crown. It is easy to keep them shiny and glowing if you have a hair stylist or hairdresser who will look after them. Here in this blog, we will share some useful tips to help maintain your locks.
So, let's look at the obvious questions and explanations.
How To Choose A Hair Stylist That Is Right For You?
Choosing a hairstylist can be intimidating, especially if you are new to the area. Before deciding, it is important to research and ask questions to ensure that the hairstylist you choose is right for you.
     

First, consider what kind of style or look you want. Do online research to get an idea of the different styles and trends. Once you have an idea, look for a stylist who specializes in that work.

     

Next, check out reviews and ask friends or family members for recommendations. Our online reviews may give you a good sense of the experience other customers have had with us.

     

Third, we are certified in your desired style. You may check out the certifications or proof of training if interested. This can help ensure that the hairdresser has the knowledge and experience needed to create the desired look.

     

Your hair is essential to your identity, so finding someone to help you create the look you want is important. Finally, feel free to trust your intuition when with us.
Tips From The Expert For Keeping Your Hair Looking Its Best:
Use the right shampoo and conditioner:
Using a shampoo and conditioner designed for your hair type will help keep your hair looking its best. Make sure to read labels carefully to choose products free of sulfates, parabens, phthalates, and other harsh chemicals.
Protect your hair from heat:
Heat styling can damage your hair, so use products designed to protect it, such as heat-protectant sprays or creams. Be sure to keep the temperature of your styling tools at a moderate level, and don't hold them too close to your head for extended periods.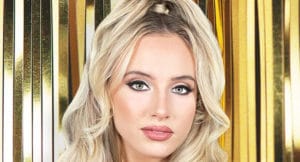 Avoid over-washing:
Frequent shampooing strips your hair of its natural oils, leaving it dry and brittle. Instead, try to shampoo once or twice a week and follow up with a good conditioner.
Eat healthily:
Hair stylist suggests consuming a balanced diet rich in vitamins and minerals is essential for healthy hair. Make sure to include plenty of lean proteins, fresh fruits and vegetables, and healthy fats in your diet.
Get regular trims:
Trimming split ends is important for preventing further damage to your hair. Try to get a trim every 6-8 weeks to keep your hair looking its best.
Use the right styling products:
The right products can help you create your desired look without damaging your hair. Look for styling products that are free of alcohol, which can dry out your hair and cause breakage.
Avoid chemical treatments:
Chemical treatments such as coloring or straightening can damage your hair if not done properly. If you decide to use them, make sure you do it in a salon where the stylist is experienced and knowledgeable.
Avoid tight hairstyles:
Tight styles such as braids, buns, and ponytails can cause stress to your hair. When styling your hair, ensure it's not too close or pulled too tightly away from your scalp.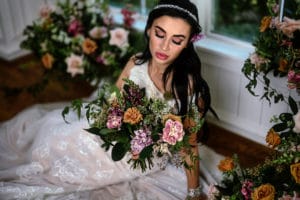 Wear a hat:
Wearing a hat outdoors for extended periods can help protect your hair from sun and wind damage. Also, wear a swim cap to keep chlorine out of your hair if you're swimming.
Get regular scalp massages: Massaging your scalp helps increase blood flow and promote healthy hair growth. Try to massage your scalp for several minutes daily with your fingertips or a comb. This can also help reduce stress and improve relaxation.
Follow these tips to keep your hair looking its best! You'll enjoy a healthy, beautiful coat for many years with proper care and maintenance.
If you are searching for a professional to help maintain your hair and preserve its appearance, consider connecting with Angeline Jasmin Beauty for help. You may relax and remain stress-free, knowing that a certified and reliable hair stylist is at your service.